Description
Specifications
YCP10
Applicable PCB
L510 x W460mm to L50 x 50mm
Printing head
3S head (3S : Swing Single Squeegee)
Double squeegee head (Option)
Printing accuracy
Positioning repeatability (6σ) : +/- 0.010mm
Cycle time
8sec (Standard printing : under optimum condition, except for printing time)
Applicable stencil size
L750 x W750mm, L736 x W736mm, L750 x W650mm,
L650 x W550mm, L600 x W550mm (Option),
L550 x W650mm (Option), L584 x W584mm (Option)
Power supply
Single-phase AC 200/208/220/230V +/- 20V 50/60Hz
Air supply source
0.45MPa or more, in clean, dry state
External dimension
L1,130mm x W1,760mm x H1,370mm
Weigh
Approx. 1,100kg
Specifications and appearance are subject to change without prior notice.
External dimension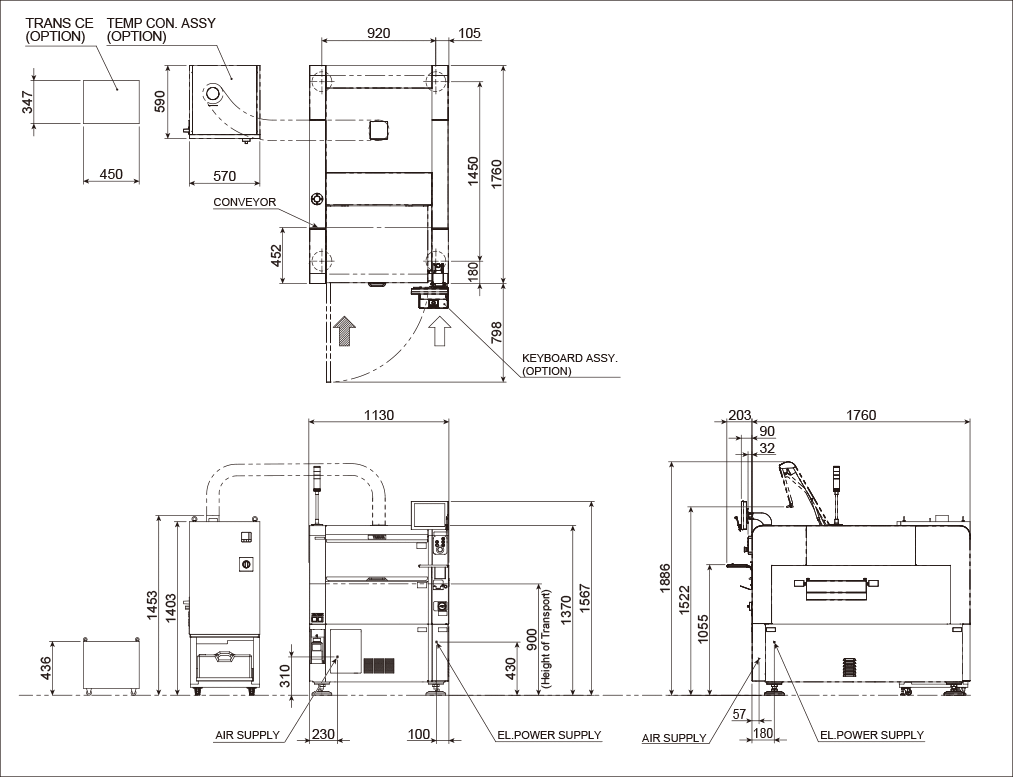 Function and Feature
YAMAHA's original 3S head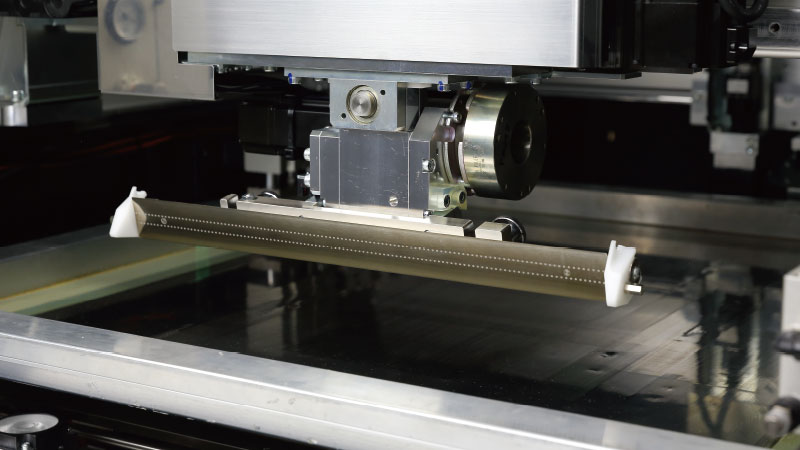 Built-in Features from High-end Machine Models Deliver High Print Accuracy and Quality!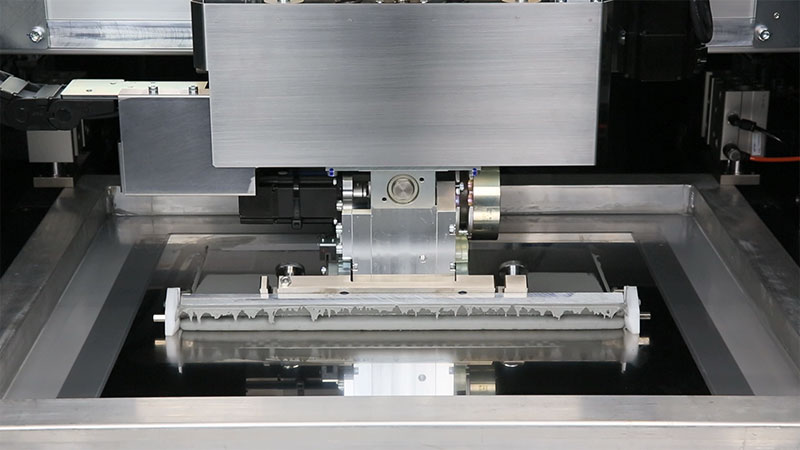 Stencil vacuum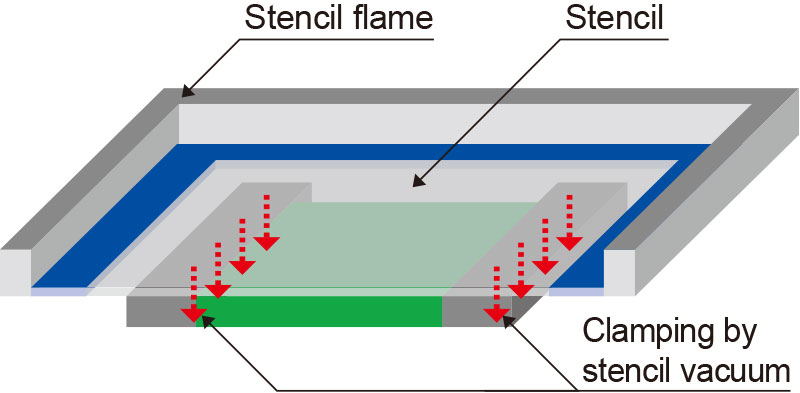 Solder remaining quantity detection function (Option)

Recommend for Such Production Site
For customers requiring high print quality and user-friendly operation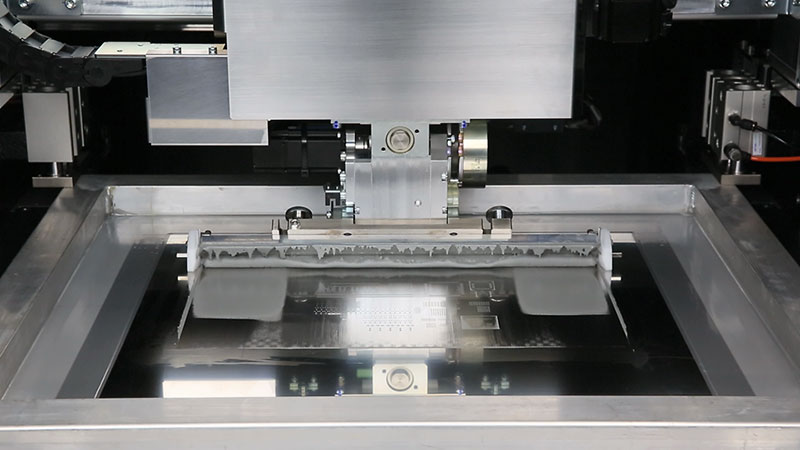 Loaded with various functions to ensure user-friendly operation and stable printing quality.
The original 3S head allows it to handle a broad range of PCB and solder paste types
Attack angle is variable so a wider range of print conditions are available and a flexible response can be made to every production need with the adjustable attack angle function. It meets all kinds of printing conditions for all types of production tasks.
The single squeegee uses less solder paste and stencil cleaning time is short.
Stencil pickup and attach function with stencil vacuum achieves high accuracy printing and stable print quality.
The PCB and stencil adhere tightly together during printing to prevents print deviations due to stencil warping.
Stabilises and improves print quality with micro-aperture stencils
Minimizes variations in squeegee back-and forth path to achieve high printing quality
Graphic alignment function allows easily checking and adjusting print position alignment with no special skills needed
Composite image of PCB and stencil appears on the screen to support position alignment
Even a beginner can easily do print positioning and adjustment. This achieves high-accuracy printing possible without needing special skills.
Our 2D inspection function prevents defect products from reaching the customer
Using a dedicated camera and lighting projection achieves high-speed inspection functions just as good as solder paste inspectors (SPI)
Auto feedback function prevents blurring from overlapping printing and does auto-cleaning when bleed defects occur
Built-in Features from High-end Machine Models Deliver High Print Accuracy and Quality!
YAMAHA's original 3S head
[3S:Swing Single Squeegee]
Program change squeegee attack angle (1 degree units between 45 to 65°) and speed to an ideal setting to provide optimal printing conditions that match the solder being used.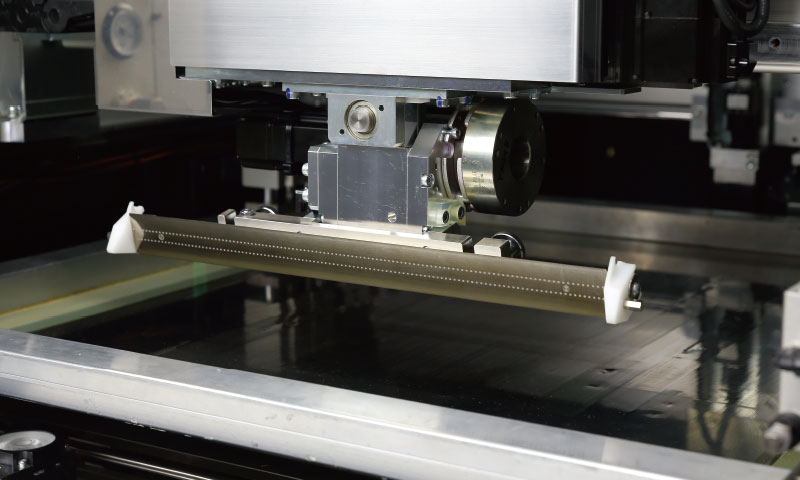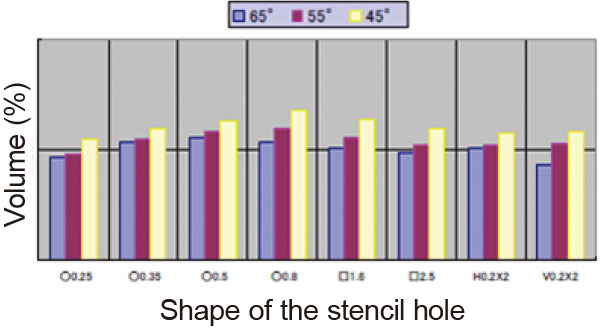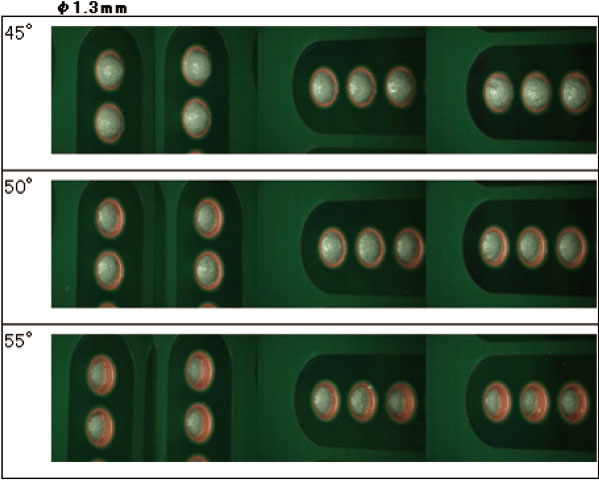 Stencil vacuum
A stencil vacuum mechanism delivers consistent high accuracy printing with no effects from stencil droop. Also drastically cuts the setup time since no offset entry is needed during back and forth printing movement.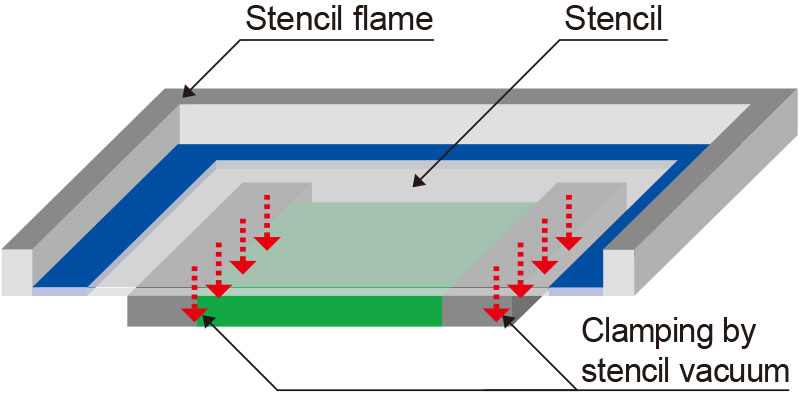 Filling adjust
Handy function corrects solder fill amount for the PCBs which have just finished cleanings and in this way cuts down on solder print irregularities.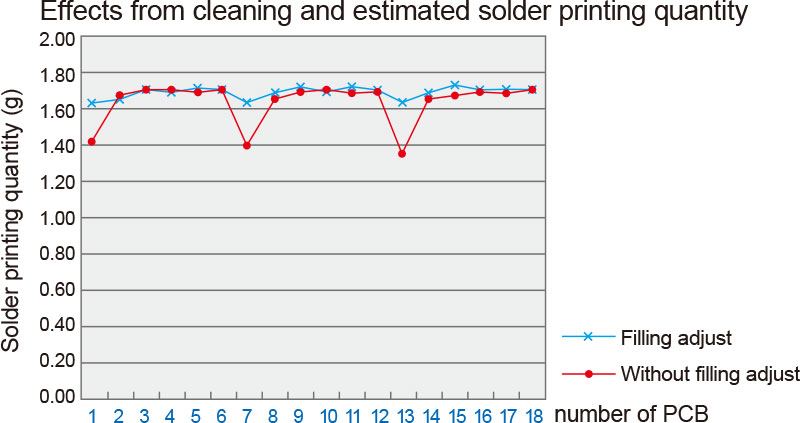 Multiple Functions and Extreme Versatility All Wrapped into 1compact Unit!
Ideal for large-size boards and extra-wide stencils!
Though housed in a compact body, it handles large PCBs of L510×W460mm as well as a variety of stencils sizes to boost line productivity to the max!
| Standard | Option |
| --- | --- |
| L750×W750mm | L600×W550mm |
| L736×W736mm | L550×W650mm |
| L750×W650mm | L584×W584mm |
| L650×W550mm | |
Printing inspection function
(option)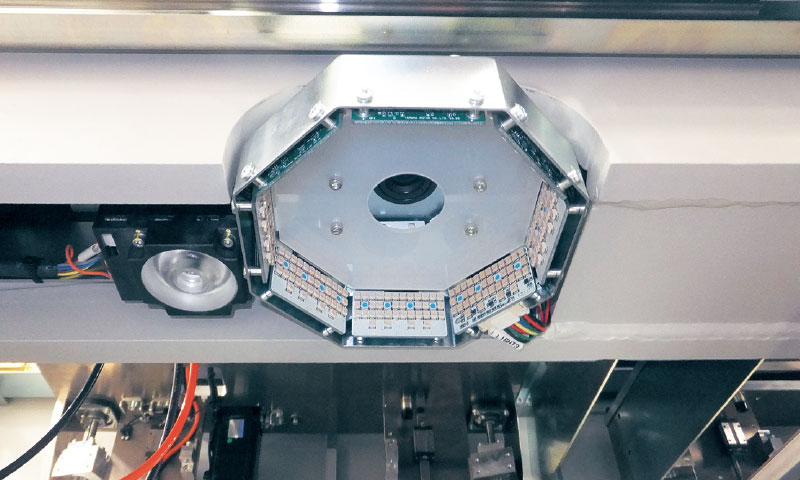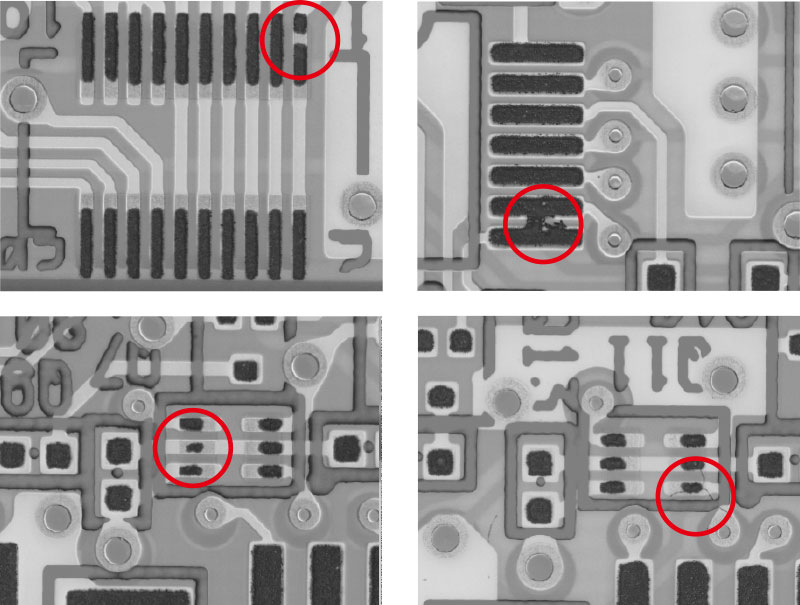 Make full-on print inspections with a dedicated inspection camera offering a wide field of view and excellent resolution.
Graphic layer base alignment function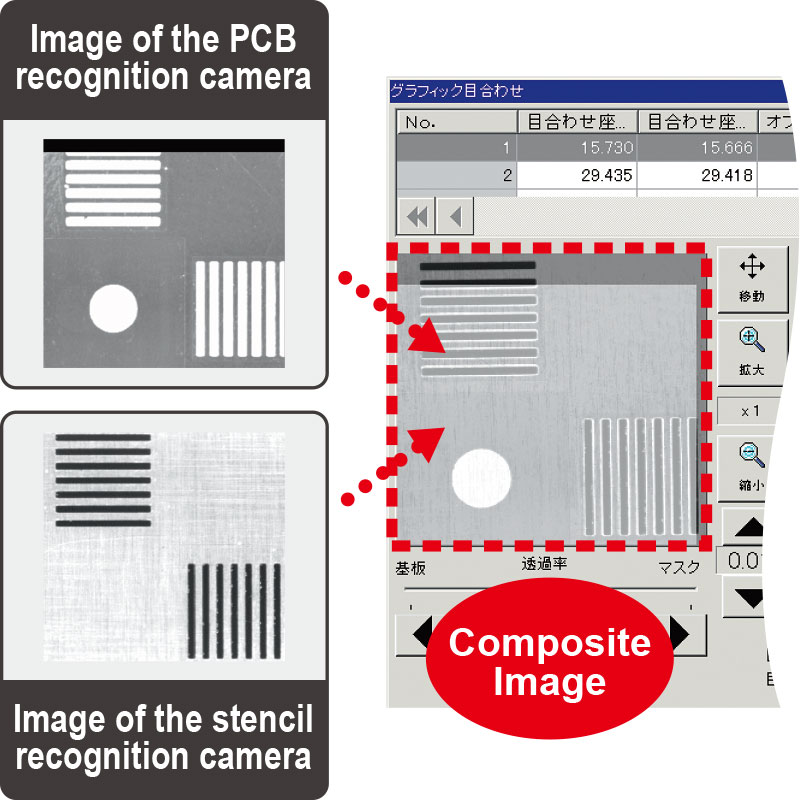 Advanced feature, superimposes 2 images in layers on the monitor, so position alignment can be checked at a glance. Now even a beginner can instantly make fine parameter adjustments for print position alignment.
Auto cleaning system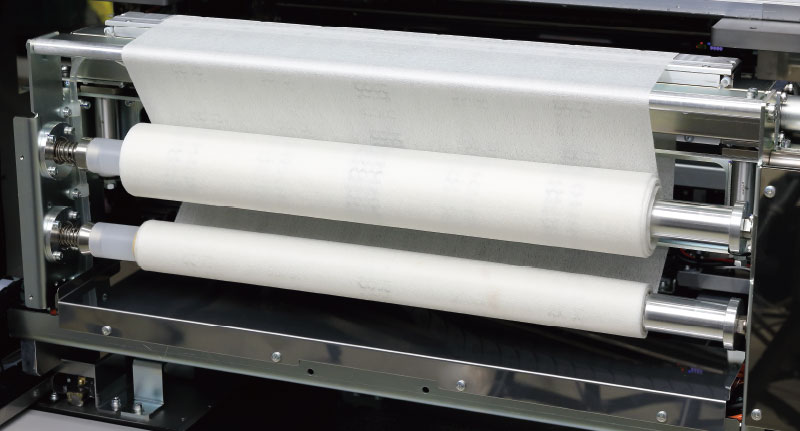 This system ensures cleaning that matches work conditions after making settings such as cleaning type, speed and suction.
Cleaner fluid bottle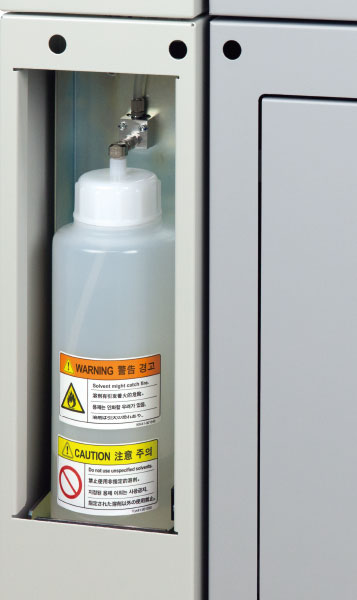 Cleaner fluid is easily replaceable during production from a large capacity bottle mounted on front side of machine. The fluid remaining in the bottle can be easily checked at a glance.
Support for YAMAHA SMT Production Line Network, Delivers Highly Efficient Production.
IT option
(Option)
ID monitoring of solder, stencil, and squeegees via barcodes prevents entry setting errors during setups and changeovers by matching PCB data with actual work task. This also lets the operator check solder expiration dates (humidity, oxidation, Guaranteed Time Limit).
ID monitoring of barcodes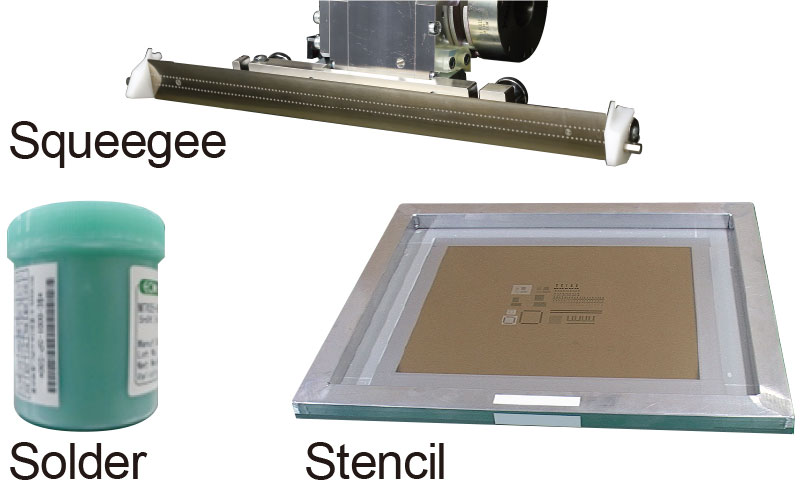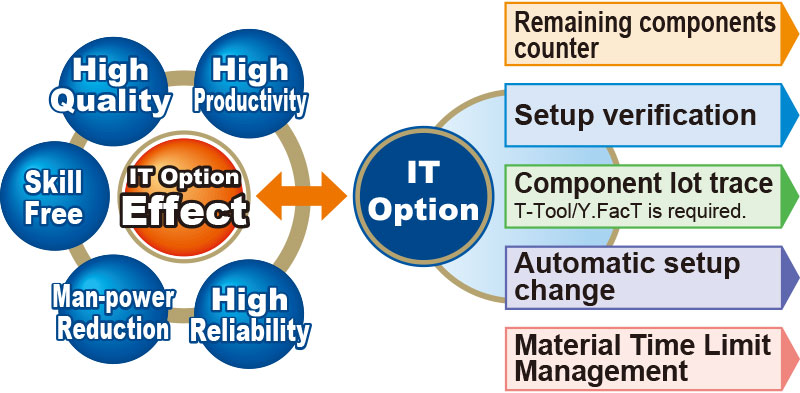 Solder remaining quantity detection function
(Option)

Function periodically measures (1 back-and-forth motion) rolling width of solder on stencil. An alarm notifies the operator when resupply is needed to prevent missing resupply periods and eliminate irregular resupply timing.
Bad mark transfer
(Option)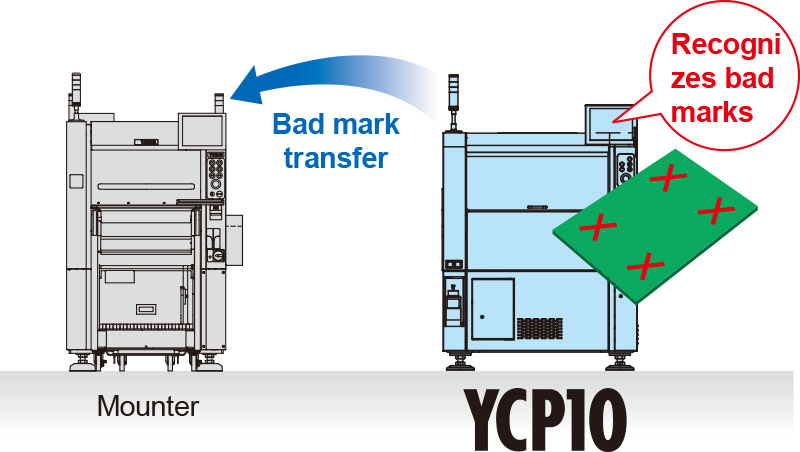 Bad mark data recognized by the YCP10 is transferred to the mounter to drastically cut total line loss and boost production
YAMAHA SMT
High durability SMT products with "made-in-Japan" extra-high standards! YAMAHA makes the most of its stance as a "full lineup manufacturer" of mounting equipment including printers, dispensers, surface mounters, inspectors to offer a higher degree of efficiency and quality spanning the entire production line.

Full Range of Options
Print inspection camera
Temperature control unit
UPS system
PCB vacuum system
Transformer for Temperature control unit
Solder remaining quantity detection
IT option
Double squeegee
Bad mark transfer